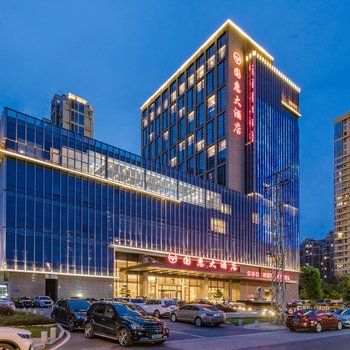 The Guohui Hotel provides a great place for travelers to relax after a busy day. The Guohui Hotel is an ideal choice for travelers who want to take in the sights and sounds of Fuqing.
With Fuqing Railway Station just 11km away and Fuzhou Changle International Airport only 57km away, transportation is very convenient. With multiple attractions nearby including 福清僑鄉博物館, Fuqing Branch of Fujian Normal University (Northeast Gate) and Shizhu Lake, guests will find plenty to keep themselves occupied.
In their spare time, guests can explore the hotel's surroundings. For those driving themselves, parking is provided on site.
When it comes to Fuqing hotels, the Guohui Hotel is highly regarded for its excellent facilities. This hotel is the usual choice for a large number of business travelers.